"Individually we are a drop, together we are an ocean"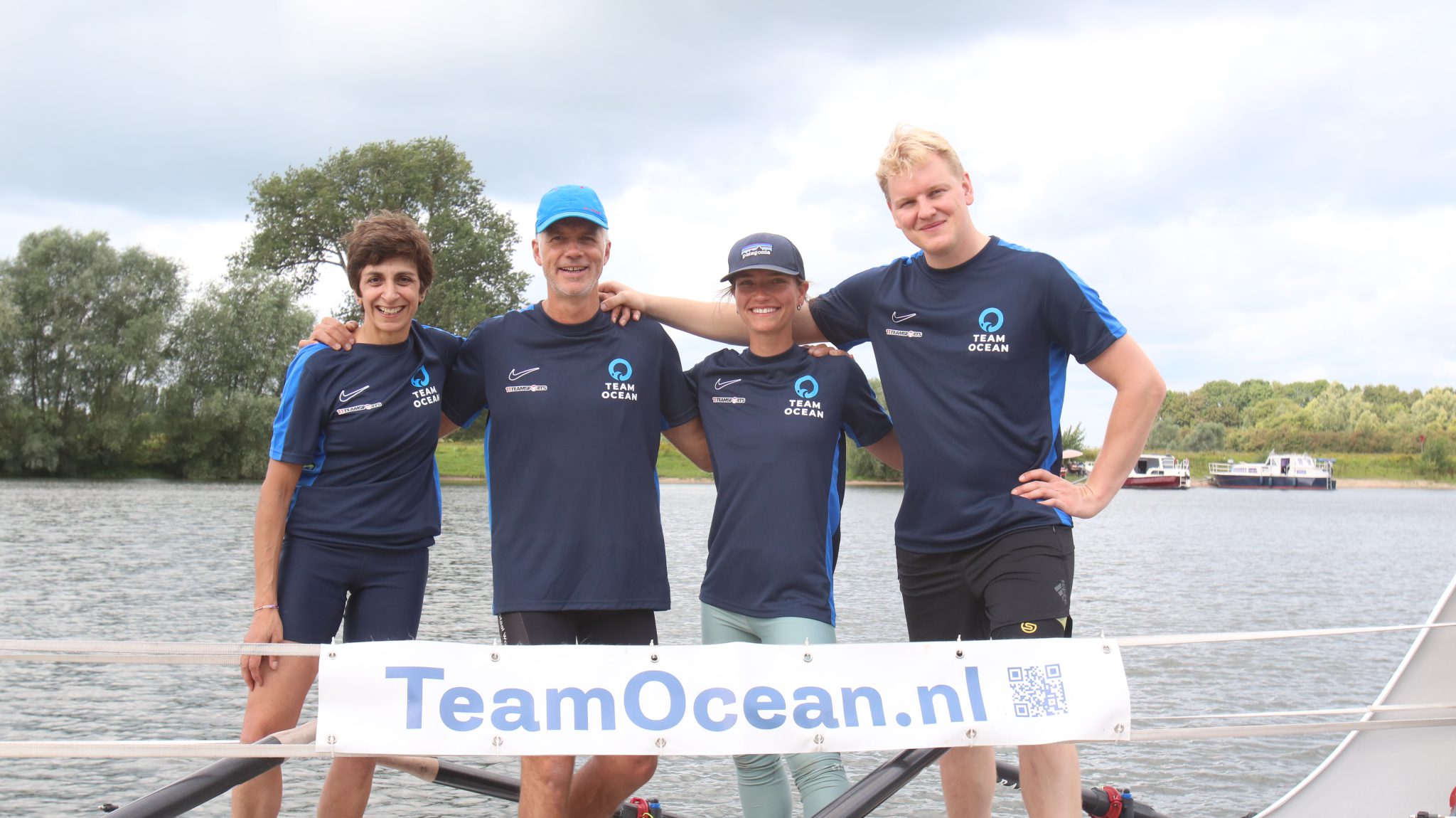 Team Ocean – a mixed team of four adventurers,
preparing to take on the challenge to row the Pacific in 2024!
Bela Evers (left) – Bela, is a keen all-round sporter, who loves adventure and endurance sports. She rowed across the Atlantic in December 2020 which has been an experience never to forget, igniting a passion for the sea.
Wilco van Rooijen (left middle) – Wilco is a top class mountain climber who has topped several mountains over 8000m and is holder of The Explorers Grand Slam. Now he's having a go on Sea.
Sara Eenhoorn  (right middle) – a mountain enthusiast having climbed 10 mountains of 6000 meters +, becoming the first Dutch woman to do so. In her daily life, she organizes mountain trips and connects with charities. Her passion for extreme challenges made this adventure a natural next step. 
Paul Heerema (right) – Paul previously rowed the Atlantic in 2018 and enjoys a challenge or two. His passion for the sea stems from the fact that he is an offshore marine engineer.
What we will be doing: Starting in May 2024, Team Ocean will row unaided from Western USA to the magical backdrop of Hawaii.
A total of 4,500 km rowing in shifts of 2 hours on and 2 hours off non-stop. Facing sores, blisters, massive waves, seasickness, fatigue and a confronting mental challenge. We'll be rowing to raise awareness for climate change. Read more on our mission.
As a team of dedicated outdoor adventurers, we are grateful to be so close and 'as one' with nature. 
But it's saddening to see what is happening on the front of climate change. By rowing the Pacific it is our mission to raise awareness and change behaviours when it comes to climate change and making impact.
Sitting back is not an option. Let's row this ocean together